Add:Tianhui Building NO.77 Anqing Rd.,hefei 230001,Anhui,China

Tel:+86 551 62617711,62617722,62617733

Fax:+86 551 62617700
E-mail:sales@tianhui.biz
| | | | |
| --- | --- | --- | --- |
| | Company | | |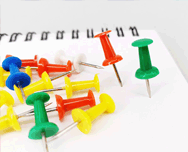 Anhui Tianhui Industrial & Trading Co., Ltd was founded in 1996, the head office locates in Hefei, the capital of Anhui Province, the very famous science city.

Since its entry into the stationery & office lines in 1996, Anhui Tianhui has earned a reputation for sound quality, competitive price, duly shipment & excellent service to customers all around the world, as well as exceptional products designs as per buyer's requests. Till now, we have regular business with the customers from nearly 50 Countries.

Anhui Tianhui has learned that customers want trust-based relationships supported by a focused efforts to innovate superior products and services. We have the following products line:
(1) Writing instrument series, which with the brand WRITECH, such as pencils, pencil lead, ball pen, gel ink pen, metal pen & markers, etc.
(2) School series, which with the brand TITAN, such as water color pen, crayons, oil pastel, chalk and board eraser, water color & oil color, brush, cake paint set, eraser, pencil bags and school bags, rulers, compass, pencil sharpener, art sets & book cover, etc.
(3) Office series, which with the brand TITAN, such as stapler & punch, metal clips, binding series, pins and staples, paper clips, thumb tacks, magnets, desk organizer, metal mesh sets, stamp pad, glue sticker, tape & tape dispenser, correction pen, scissors, file products, etc.
(4) Paper series, which with the brand, TITAN, such as note book, hard cover note book, coiled book, pu, pvc leaflet, pliable book, memo pad, sketch book, etc.
(5) Promotional & premium items, designs & packages according to customer's OEM request.

Anhui Tianhui grows with each passing hour, it always sticks on the faith of "draw together, go ahead together". Right now it has become one of the leading companies in China in the line of stationery & office supplies.
| | |
| --- | --- |
| | |